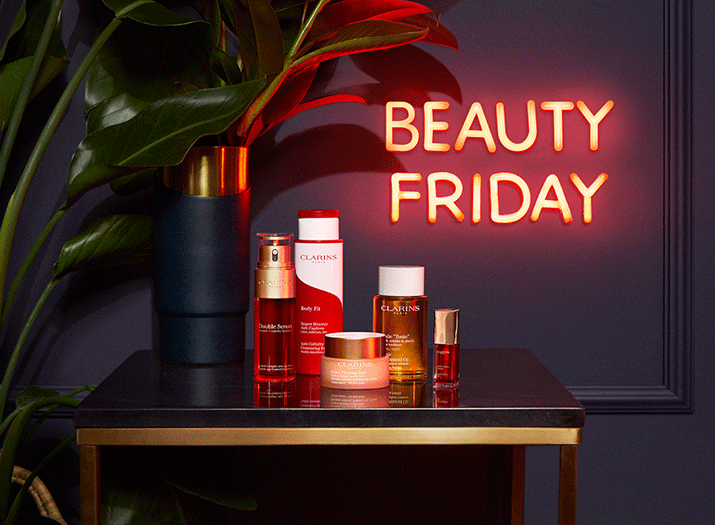 LIMITED TIME ONLY​
Let's Go!​
The Beauty Friday doors are now open!​
ENJOY 15% OFF* ​
It's time to indulge!
Whether it's to gift yourself a special (well-deserved)
treat or to pamper someone special, at Clarins,
we have the perfect selection of beauty fixes
to please every beauty lover!
Shop Now
*Offer available on all orders on Clarins.ie from November 20th 2020 to November 29th 2020.