20% off
Moisture-Rich Body Lotion - Jasmine
€12.00 Save 20%
€15.00
€16.00 / 100 ml
75 ml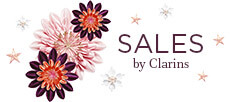 Until the 31st of JANUARY 2019
Start the year in beauty!
-20% on a selection of products to take care of you !
The jasmine flower's sensual and powdery notes are at the heart of the legendary Moisture-Rich Body Lotion. Perfected by the foremost specialist in body care, this creamy and easily absorbed balm delivering absolute comfort: • Intensely hydrates and nourishes the skin. • Instantly softens the skin and delivers comfort and silkiness. • Revitalises and rebalances the skin. • Smoothes the skin by gently removing dead cells. Absorbs quickly without leaving a trace. Allows you to get dressed immediately after applying.