Tonic Bath & Shower Concentrate
Tone, Cleanse and Revitalise
With Essential Oils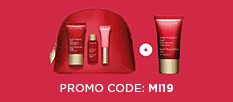 Until 28th February
Beauty at every age
Choose your favourite gift set on all orders over 60€ and choose
your favourite trial size day cream on all orders over €80.
This concentrated cleansing treatment activates with the heat of a warm bath or shower—releasing the invigorating, aromatic virtues of Rosemary, Mint and Geranium. Extracts of Gentian and Pine cleanse and refine. Lightweight lather is gentle enough for even the most sensitive skin. Follow with Tonic Body Treatment Oil and Toning Body Balm for sensational firming results.
Gently cleanses the skin
Tones
Perfumes and instils a pleasant sensation of well-being
For use in the bath, pour a small amount of the product into the bathtub and run the water (maximum temperature 37°). Massage the lather onto the skin as you inhale the aromatic benefits of the steam. In the shower, apply Tonic Bath & Shower Concentrate using a sponge.