20% off
Combination to Oily Skin Collection
Perfect cleansing
€28.00 Save 20%
€35.00
1 item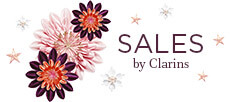 Until the 31st of JANUARY 2019
Start the year in beauty!
-20% on a selection of products to take care of you !
This collection contains all you need to keep skin clean and radiant every day.
Instant Eye Make-up Remover instantly removes all traces of eye make-up, Cleansing Milk gently lifts away make-up and maintains skin's perfect moisture balance for optimum comfort and radiance, while Toning Lotion removes every last trace of cleanser and preps skin for the next step in your skin care routine.
This collection includes: Cleansing Milk with Gentian 200ml Toning Lotion with Iris 200ml Instant Eye Make-Up Remover 30ml