NEW
It's Freezing Box
Your perfect beauty essentials to brave the cold and feel pampered all winter long!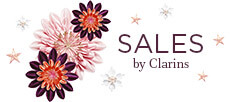 Until the 31st of JANUARY 2019
Start the year in beauty!
-20% on a selection of products to take care of you !
Dropping temperatures, thermal shocks, wind, pollution...
Your skin is irritated non-stop.
Your It's Cold Outside Box is filled with winter essentials to rehydrate and restore beautiful, plump skin: with a cream, balm, oil and serum, your skin will spend the winter being pampered. We bet this ultra-hydrating box is all you need to feel pampered and love the winter!
Who's cold? Not you!