Skin Illusion Mineral & Plant Extracts Loose Powder Foundation
Enhance natural radiance.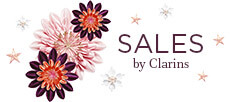 Until the 31st of JANUARY 2019
Start the year in beauty!
-20% on a selection of products to take care of you !
A loose powder texture that combines the smoothness and lightness of a powder with the coverage of a foundation. A mineral and plant active ingredient compound gives the complexion incomparable radiance while nurturing the skin. The result is a matte yet glowing complexion that mimics the look of flawless skin.

Intuitive convenient packaging, its innovative application system can deliver the right dose of powder and easily remove it with the magnetic retractable brush.

Matte finish – Light to medium coverage – All skin types, even the most sensitive. Dermatologically tested. Oil-free.