Beauty through every stage of Motherhood.
Whether you're expecting or have already welcomed your baby into the world, Clarins will help you feel beautiful.
You most likely have many questions about how and why you should take care of yourself during your pregnancy.
Click on one of the sections to discover beauty tips and tricks for your needs.
BEAUTY TIPS
Important note: Clarins offers advice on the physical appearance. It is not intended to replace advice from your doctor, midwife, or physical therapist. They are the ones treating you and they know you. They are qualified to make the final judgment on what you can and cannot do for your health. The advice given here is based on the manual by Jacques & Olivier Courtin-Clarins entitled "Donner la vie en beauté" (Giving a Beautiful Birth).
THE ESSENTIALS
FACE

During pregnancy
Dark spots – irregular complexion – pregnancy mask
Fatigue – lack of radiance
Instant Light
Lip Comfort Oil
After delivery
BODY

Pre-pregnancy
During pregnancy
Clarins listens. And learns.
From our client cards of before to instant, online feedback today, listening to our customers has always been an integral part of our brand's story. Thanks to you, we've developed the products you trust and turn to at every stage of life.
YESTERDAY

What yesterday's moms loved…
2 years ago, I enjoyed a Clarins pregnancy treatment. Under my therapist's gentle, precise and caring touch, I felt my baby move for the first time! A moment I'll never forget."

Aurélie - France

They are really good. I really enjoy them and I feel very comfortable."

Katherine - USA

When my daughter was born we were gifted about 20 different soft toys (doudou in French). She didn't take to any of them except the one I received in a Clarins maternity box. She's now almost 3 and every night before going to bed, she asks for her Clarins doudou."

Julien - France
TODAY

What today's mom adore!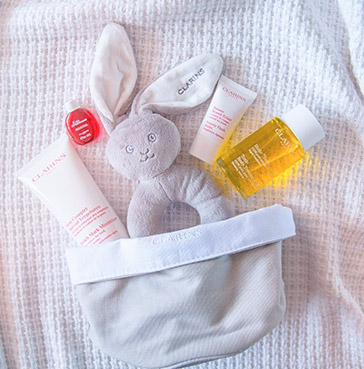 @jessieharrisonmakeup
Avoiding pregnancy stretch marks from the beginning with the best from @clarinsofficial. Have been using the Stretch Mark Minimizer cream during the day to stay hydrated and not at all sticky when dressing up; & using the oil at night & when getting a massage makes me feel pampered. #JessieHarrisonMakeup #JHPicks #JHTips #JHPregnancy #BabyBump #SkinCare #Pregnancy #Clarins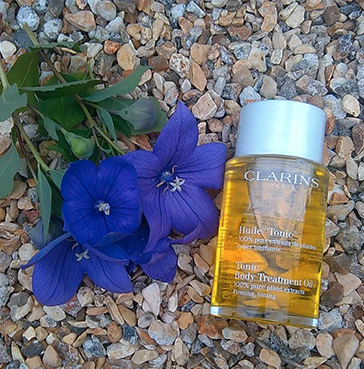 @blogalicious_anneryan
Clarins @clarinsuk Tonic Body Treatment Oil (also known as the pregnancy oil). I used this product when I was pregnant and didn't get a single stretch mark. Skin is prepared to face the strains of weight changes and stretching.
The Tonic Body Treatment Oil is effective in removing stretch marks. Especially recommended for use during pregnancy and dieting. Suitable for all skin types. Share this wonderful product with pregnant ladies or women on a diet, it's amazing pregnant. #pregnancy #mumtobe #clarins #diet #healthy #bodyoil #love #amazing #fantastic #blog #blogging #instalike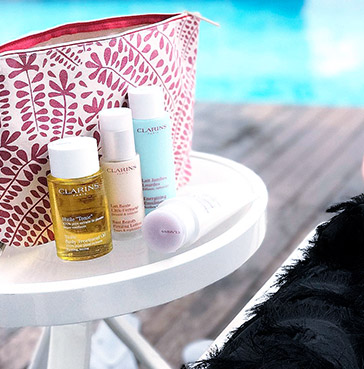 @narisasoraya
I'm sooo glad I didn't leave these babies behind I would've suffered having scratch marks all over my bumps! I just received them but gosh the combination of the Tonic Body Treatment Oil and the Stretch Mark Minimizer cream is the bezzzzzzz The Oil softens the skin and the lotion soothes the itchy growing bump. With both working their magic, I hope not to see a single stretch mark. #clarinsmy #clarinspregnancyrange
TOMORROW