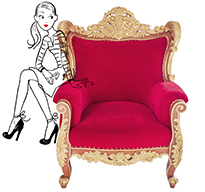 Become
a valued member

of Club Clarins.
Being part of Club Clarins means enjoying
many exclusive benefits
that simply make life more beautiful.
Treat yourself

when you visit Clarins.ie
How does it work?
Not a member yet?
Sign up now!
Join Club Clarins.
20 LOYALTY POINTS
when you create your account.
Create Account
Make new discoveries...
3 free samples
with each order.
And a lot of surprises.
Earn points
with every purchase
and receive loyalty vouchers.
Enjoy more...
Exclusive previews
and benefits
all year long.
Better than ever!
Welcome offer.
When you create your account,
subscribe to our newsletter
and get 10% OFF
your next order.
Create Account
Your benefits
at a glance.
YOUR LOYALTY
IS AUTOMATICALLY
REWARDED

Earn points with every purchase.

€1 = 1 POINT*

150 POINTS = €20 VOUCHER**
MANY
OPPORTUNITIES
TO TREAT YOURSELF
TAKE ADVANTAGE
OF OUR EXCLUSIVE OFFERS: double
loyalty points,
loyalty vouchers,
exceptional offers on certain products....
COMBINE YOUR
CLUB CLARINS BENEFITS

with current promotional offers.
Join Club Clarins
Referral offer

*Your points are automatically credited to your online account 14 days after your purchase. The validity of your points is renewed with each purchase for 12 months.
** When you reach 150 points or more, get your
€20 discount voucher for your next purchase from €50.
***Receive €15 from €50 purchase
by logging into to clarins.com with your email address and following
the first purchase of your referee on clarins.com. Offer available only on clarins.com, only once
for any purchase of products and services with a value at least equal to the amount of €50.
It cannot be reimbursed or exchanged for cash, in whole or in part,
and cannot be sold for a fee. Offer valid for 1 year from receipt.