NEW


Summer
Make-Up Collection

Bright and fresh sun-washed hues
An instant sunkissed complexion.
We added a touch of Miami glamour to our summer essentials.
Perfect to take anywhere with you this summer.
A sexy, vibrant look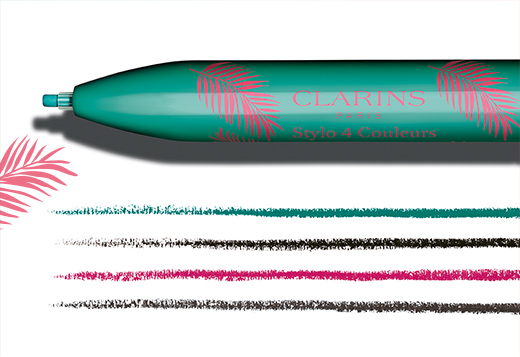 Define your eyes & lips with
NEW 4-colour Pen
With fresh Miami style packaging and an assortment of shades for summer, the innovative 4-Colour Pen is back. Choose from an intense black liner for a strong, graphic look, turquoise to highlight the eyes or an intense plum to warm and intensify your eyes. Finally a bright pink lip liner defines lips and finishes the look.

Sunflower, Jojoba and Black Acacia waxes provide the eyes and lips with comfort all day long and the automatic pen is retractable for an easy application
Lip Comfort Oil
Lip Comfort Oil soothes and protects lips with organic hazelnut and jojoba oils,
as well as a unique pure plant oil specific to each shade.
Instant Light
Lip Comfort Oil

08 Blackberry

€22.00
Looking for more lip treats?
We have the perfect selection for you.