AFTER BASKING IN THE SUN, SOAK IN THE FRESHNESS OF SOOTHING RELIEF.
This 3-in-1 gel is perfectly suited for the face, body and hair that has been exposed to the sun, water-based and physical activities. It rids the skin of traces of pollution and filters, salt, sand and that chlorine smell... Leaving it soft, supple and clean, a real bath of freshness!
After Sun Shampoo Shower Gel: Sun-exposed skin's best friend.

Aloe vera
Eliminates
traces of UV filters,
pollution, salt
and sand residue
Neutralises
the smell of chlorine
A generous,
easy-to-rinse
mousse cleans and softens skin
Gentle
formulas
Recycled
packaging
Clarins' Plastic
Odyssey partnership
Comforts and protects after sun exposure:
To avoid peeling, Clarins after-sun care is formulated using soothing and ultra-moisturising anti-radical plant extracts:
SunPlantComplex
two plant extracts (aloe vera and soapwort) to instantly comfort and soothe skin that has been exposed and burnt by the sun.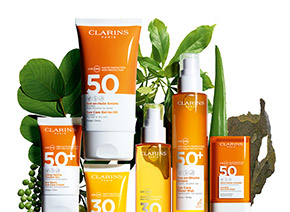 Here's everything you need to know about the new high-performance, plant-enriched sun care line.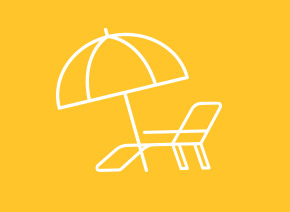 Sun alert! Fun sunning means tanning safely, so Clarins always pairs safe products with sensible steps.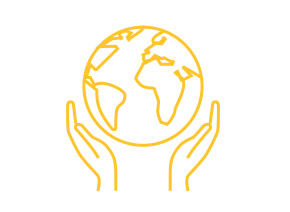 Discover our commitments to the environment in our sun care products.
Find the sun care routine suited to your skin
Find the sun care routine suited to your skin
MILKY-WHITE SKIN, NO TAN
LIGHT SKIN WITH A SLIGHT TAN
LIGHT TO OLIVE SKIN, SLIGHT TO MEDIUM TAN
OLIVE SKIN, DARK TAN
VERY DARK SKIN, VERY DARK TAN
BLACK SKIN, DARK INTENSE TAN
Milky-white skin, no tan / recommended protection:
50+ very high protection
light skin with a slight tan / recommended protection:
High (30) to Very high (50+) protection
Light to olive skin, slight to medium tan / recommended protection:
30 Medium to High protection
Olive skin, dark tan / recommended protection:
30 Medium protection
Very dark skin, very dark tan / recommended protection:
30 Medium protection