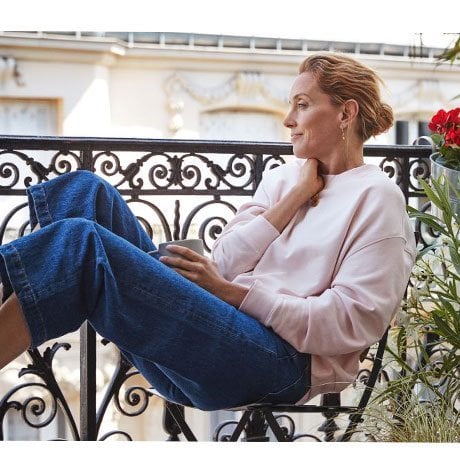 BEAUTY COACH APPOINTMENTS
Clarins & Me
Today more than ever, we want you to know that we're here for you.
We are bringing you 20 minutes of expertise from our Clarins Specialists in the comfort of your own home. Our beauty specialists will teach, coach and share their wealth of knowledge for taking care of your skin.

Make an appointment with your Beauty Coach online for your complimentary phone call, Monday - Sun, 10am - 6pm. Services include:

CLEANSE & GO: An essential morning and evening routine.
YOUR SKIN ESSENTIALS: Discover why serums and moisturisers are essential.
EYE & NECK: All about puffy, tired eyes or the delicate skin on your neck.
PUT YOUR SKIN TO BED: Drench your skin with the benefits of our oils.
PAMPER YOURSELF: Release your inner glow with our exfoliators and masks.
MOTHER TO BE: Specially created for new mums or mums-to-be.
TAILORED TO YOU: Unique and personalised for you and your skin.

---
Your Online Advantages
---
Free Shipping
on all standard orders.

3 Free Samples
on all orders.

Loyalty Scheme
1 € = 1 point

Online Exclusives
only on Clarins.co.ie