Super Restorative Rose Radiance Cream:
A next-generation anti-ageing cream for plumper,
more radiant skin.
Clarins treats skin to a morning wake-up call that restores density and a radiant, dewy glow.
The Rose Radiance Cream draws on the most efficient ways to enhance your glow, blending the best redefining, active ingredients to let your skin shine with an instant beauty pick-me-up.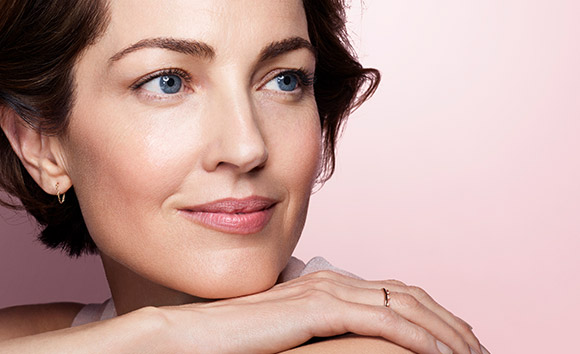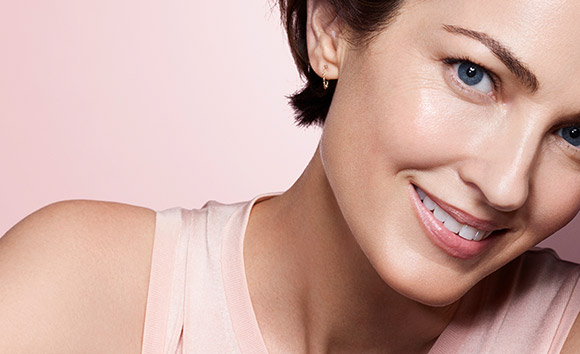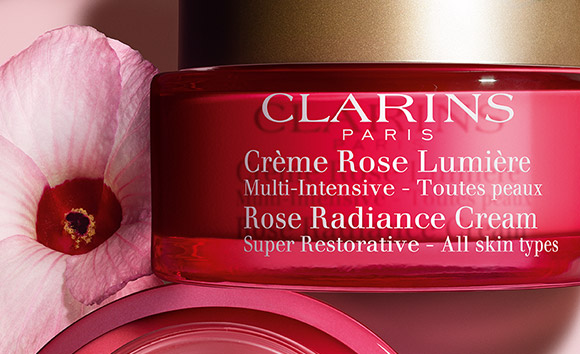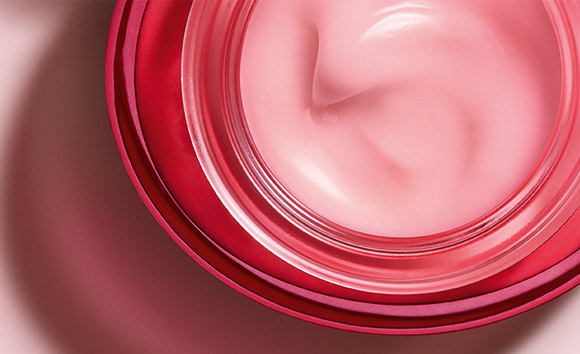 Extra radiance:
three glow-boosting ingredients
Three expert ingredients selected for their radiance-boosting properties combine to create a smoother texture, a radiant glow and an even complexion. Skin looks more even, luminous and radiant.
The Clarins Anti-Pollution Complex is a core ingredient that protects skin from harmful environmental effects.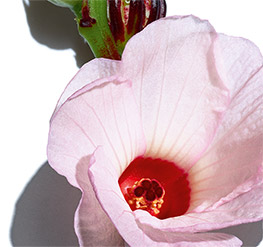 Hibiscus Sabdariffa
Luminous glow
illuminating
Mother of Pearl Complex+
The Clarins Laboratories have selected four pearls, each with their own specific reflective shade. Used together, the four colours reflect white light, the universal colour of luminosity and radiance.-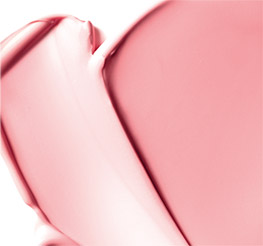 Smoother skin texture
Hibiscus Sabdariffa
to boost glow. +
Acids extracted from hibiscus sabdariffa help refine skin texture and restore radiance.-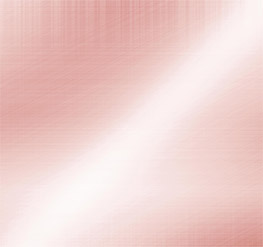 Even complexion
a tinted formula
with added Vitamin C
derivative+
The formula lends skin a subtle rosy tint for an instant healthy glow. The Vitamin C derivative works to erase dark spots for a perfectly even complexion, day after day. -
Irresistible texture
A shocking pink texture. A bright, confident shade to remind women that you can feel young, strong and vibrant at any age.
86%
of women say this plumping cream is an instant glow booster**
* Satisfaction test – 105 women – 28 days
A new
scent+
A fruity-floral fragrance: top notes of juicy peach unfurl, giving way to peony and rose heart notes for a delicate floral finish.
84%
Ultra-fresh fragrance-
Shocking pink
texture +
High-impact effect in the jar, with a natural finish on the skin: 93%**
Innovative colour: 85%**
-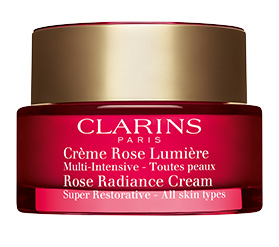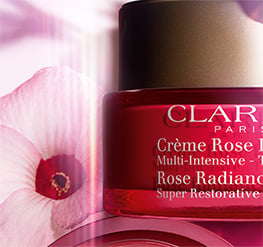 Plumping effects:
restoring density to the skin at all levels.
Organic Harungana extract helps restore density and improve skin tone.
An anti-ageing tetrapeptide helps visibly improve skin density.
The filler pearls help visibly smooth and plump the surface of the skin.
80% Smoother skin*
70% Smoother skin*
Skin looks more youthful and plumper, key factors in ensuring light is reflected evenly and the complexion remains luminous.
*Satisfaction test – 105 women – 28 days.
Because plumper skin is younger-looking skin.
Clarins offers a solution for younger-looking skin with intensive face and body skincare that improves density, erases dark spots and restores radiance. The Multi-Intensive range is designed for women looking to fall back in love with themselves all over again.
The art of touch
For over 60 years now, Clarins has been striving to enhance natural beauty by harnessing the power of plants, cutting-edge science and the art of touch.