Clarins joins forces
with Jardins du Monde
Since its foundation in 2003 in Madagascar, this organisation strives to preserve and bring back the use of local medicinal plants for communities with no access to conventional medicines.
Furthermore, the management of supplies of organic harungana and leaf of life, two of the most important ingredients for the Nutri-Lumière range, has been entrusted to Jardins du Monde.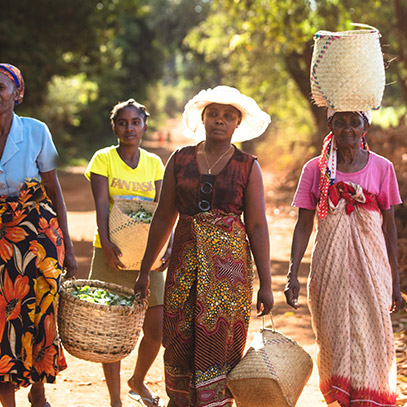 We put recycling first
By using carboard and glass for the packaging materials. The Nutri-Lumière Day and Night skincare products are contained in glass pots made of 25% recycled glass. The bottle of the retexturising anti-aging essence is made of 25% recycled plastic and the carboard used for the packaging comes from sustainably managed forests.