Discover our 4-step beauty
routine for healthy hair!
For more than 60 years, Clarins has been listening to women to offer them the finest beauty products at every stage of their lives. Clarins has extended its expertise to include hair care and offers a comprehensive range of 4 essential plant-based products to cleanse, nourish and enhance your hair.
1

Cleanse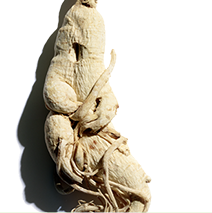 Ginseng
Vitality in its purest form!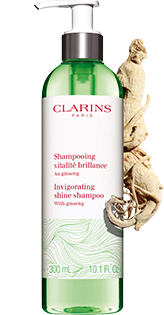 Invigorating shine
shampoo with ginseng
Directions for use: Apply a small amount of shampoo into the palm of your hand and rub well into wet hair. Gently massage the scalp, then rinse.
2

Untangle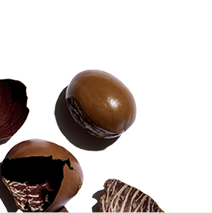 Shea butter
Long-lastinghydration!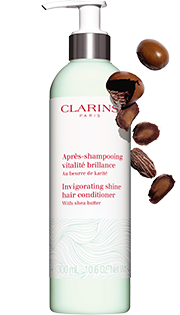 Invigorating shine hair
conditioner with shea butter
Directions for use: Squeeze all the excess water out of your hair before applying from the mid-length to tips. Leave on for 2-3 minutes, then rinse.
3

Nourish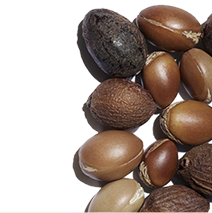 Argan
Guaranteednutrition!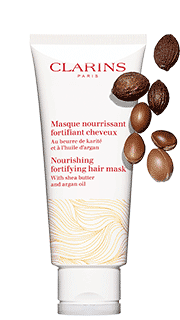 Nourishing fortifying mask with
shea butter and argan oil
Directions for use: Gently massage on to clean, rinsed hair (scalp, mid-length to tips). Leave on for 5-10 minutes, then rinse thoroughly.
4

Enhance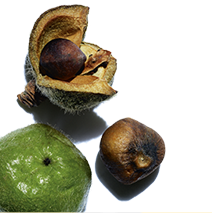 Camellia
Enhancednutrition!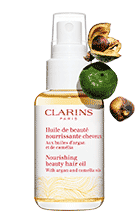 Nourishing beauty oil with
argan oil and camellia
Directions for use: Apply to dry or damp hair, focusing on the mid-lengths and tips.
Tips: A multi-purpose oil that can be applied on dry hair before shampoo, or on damp hair to tame frizz or untangle your hair. Apply to dry hair for shine and suppleness that lasts all day. Also suitable for men's facial hair!