Application videos
COVID: Key steps for soothing skin
Get soothed skin easily
Steps to follow for soothed skin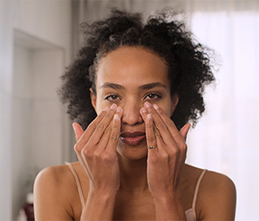 1
Eyes
Warm the product betweekn fingertips and apply using draining pressure 4 times under and above the eyes. Then, apply relaxing pressure between the brows. Finish by applying to lashes.
3 seconds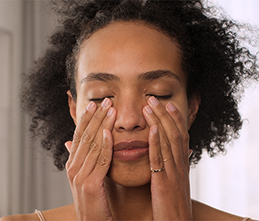 2
Face
Mix oil + cream between hands. apply and then follow with draining pressure, 3 times on each side.
30 seconds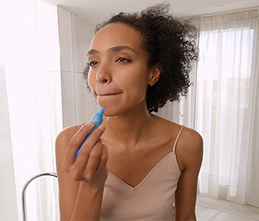 3
Lips
Smooth using our lip balm for nourished lips.
10 seconds

OUR EXPERT TIPS
Make sure water is room temperature because water that is too hot or cold can create a thermic choc on the skin!