Exclusive Application Videos
How to apply your neck and decollete cream
Discover how to apply age-defying neck cream from Clarins. Find out how Neck and Décolleté Concentrate can boost your inner radiance
Follow this simple guide on how to use Clarins' neck and décolleté cream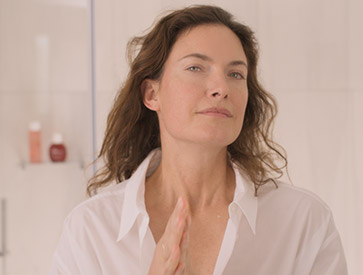 1
Warm
Take a small amount of product between your hands and warm.
3 seconds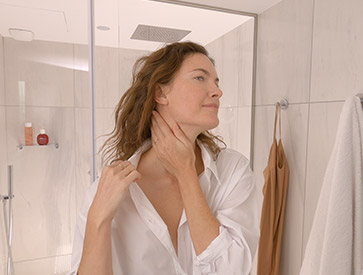 2
Apply
Apply the serum to your neck with gentle patting motions, working from the jawline downwards.
8 seconds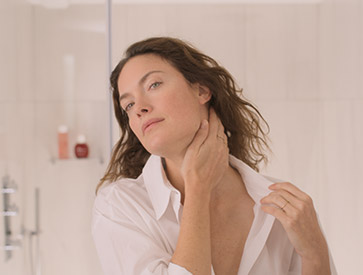 3
Drain
Apply draining pressures 5 time on side of the neck from the jawline downwards to the decolette. Repeat on the other side.
10 seconds

OUR EXPERT TIPS
Drain pressure at the right pace: quickly in the morning to quick-start your day, more slowly at night before going to sleep.