Clarins Ireland support bee survival project with Maynooth University
Nature has always been a primary source of inspiration for the Clarins Group. The Clarins Group believe in beauty that respects the planet. This respect is an integral part of core brand values since Jacques Courtin first developed his iconic treatment oils way back in 1954 to present day and beyond.
From recyclable packaging to responsibly sourced ingredients, fair trade agreements and biodegradable formulas, Clarins Group support a circular economy. It is this core value that has led Clarins Ireland to support a 2 year research project conducted in the Maynooth University Department of Biology.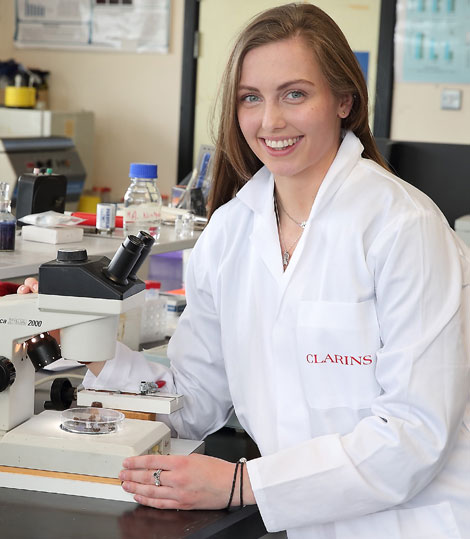 The research will be conducted by Rachel Ward under the supervision of Professor Kevin Kavanagh and Dr. Mary Coffey (University of Limerick). The project will examine the immune response of winter bees, which can live for up to six months, but may be susceptible to infection. The project will also analyse the effect of different treatments on the immune system of bees and identify the optimum time for treatment to ensure survival of hives through the winter
Eoghan O'Sullivan, General Manager, Clarins Ireland said: 'We at Clarins Ireland are delighted to sponsor this 2 year research project with Maynooth University. As a company, Clarins Group uses over 250 plants and flowers in the formulation of our products. Honey bee's and their role in our natural environment, now more than ever, is vital.

It is important that we understand how to improve Irish bee health and survival rates through the winter period. We believe this can be done through proactively researching on immune system best practice.
The importance of this study will allow other countries and bee keeping communities to analyse, interpret and improve the survival rates of the over-wintering bee.'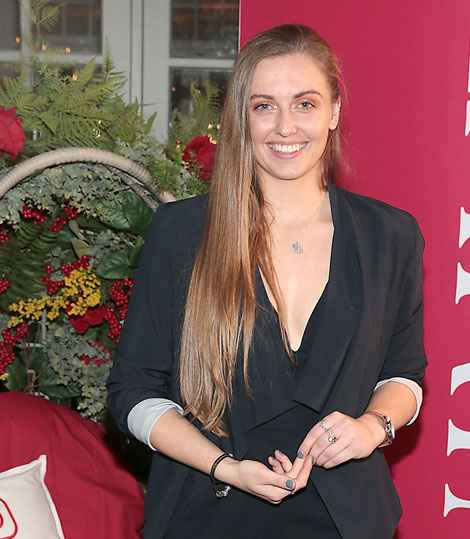 Insects are responsible for pollinating a wide range of food crops which account for approximately 35% of our food intake with a global value of $135 billion. However, insect populations are in decline worldwide due to changes in climate, emergence of new pathogens and recent developments in agriculture. As well as producing honey, Honey bees (Apis mellifera) are important pollinators and their populations are also under threat. Beekeepers face many problems in maintaining populations of honey bees in Ireland and can lose up to 25% of their hives each year due to disease or adverse weather conditions.
Professor Kevin Kavanagh said: 'Honey bee populations are under serious threat from disease and toxins in the environment. This project which is supported by Clarins Ireland, will examine the immune system of over-wintering honey bees and help develop new strategies to enable them survive the effect of pathogens and toxins. It will make a significant contribution to reducing the losses of bee hives each year in Ireland.'
The results of this project will greatly assist Irish beekeepers in maintaining bee populations and the findings will also have direct benefits for beekeepers in other European countries.