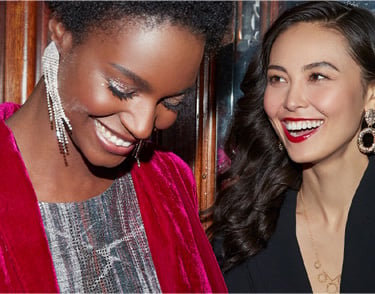 How to achieve
evening make-up
By making your life more beautiful every day and night of course! Clarins is committed to respecting all types of beauty and showcasing it from morning to night. We take care and guide you with routines adapted to each skin type, depending on your age and specific needs. Be beautiful day and night with make-up that adapts to your look! Whether it be drinks, dinner with friends or a night out on the dancefloor! Whether it be a romantic date or girls' night out, a chic outfit or evening dress, a black tie event or white party. SEE MORE All these looks can be found in nature! Whatever the event, carefully style your hair, get dolled up and let our beauty experts give you a makeover. Watch their videos and tutorials at the Beauty School. Their tips will make you even more beautiful! Achieving a sophisticated make-up look isn't as hard as it looks. Focus on your eyes and lips. It's all about the execution. Follow our advice and tips step by step with the choice of products that meet your needs for your desired look. Clarins offers a large collection of foundations, eye and lip make-up to enhance your beauty, whether for everyday wear or a special night out. There's something for everyone. Inspirations for every event. Shine, intrigue, seduce into the early hours of the morning, it's going to be a great night! SEE LESS
How to get a beauty boost before applying make-up
We can't say this to you enough: moisturise, moisturise, moisturise! Beautiful skin is well‑cleansed and moisturised skin. Even the most beautiful make-up can seem dull if applied onto dry and malnourished skin. Tie your hair up and cleanse your face of all the impurities that have built up over the course of the day by using a cleanser or make-up removing lotion, leaving your skin beautiful, clean and detoxified.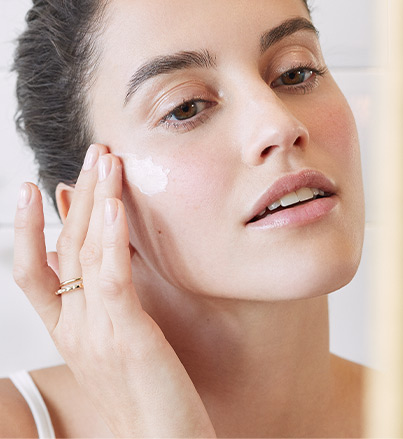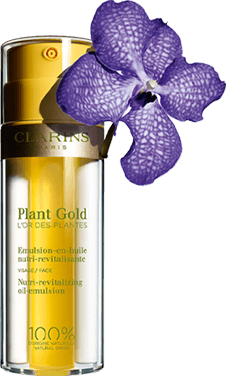 Blue orchid
Plant Gold
To moisturise, nourish and revitalise your skin while restoring its radiance, be inspired by the techniques used by Clarins' beauty experts at the institute. Apply the Plant Gold Nutri-Revitalising Oil-Emulsion onto a clean face. A 100% naturally sourced and never‑before‑seen Clarins Innovation, bringing together the iconic Clarins Blue Orchid Oil and a light and non-greasy emulsion. Your skin will love it!
Plant Gold
€55.00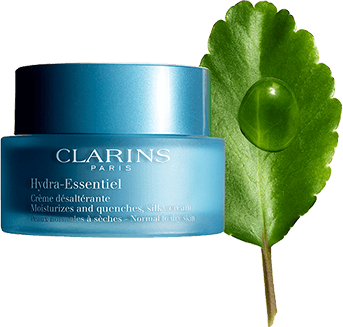 Leaf of life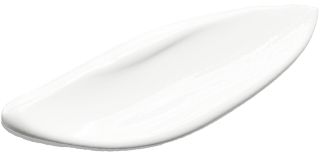 Hydra-Essentiel
For dry skin that feels tight, give it the essentials with this moisturiser. The Hydra-Essentiel Cream moisturises even the driest skin thanks to its organic leaf of life extract, a powerful activator of natural hydration. The skin feels comfortable and fresh, radiating with beauty.
Hydra-Essentiel Silky Cream - All Skin Types
€45.00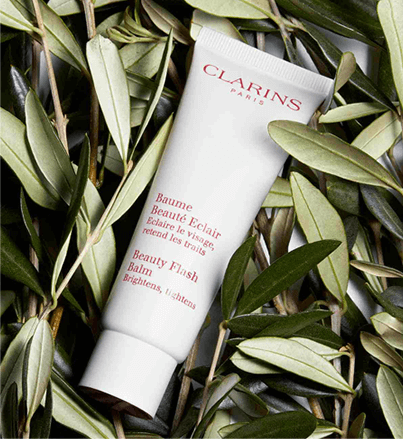 Beauty Flash Balm
To restore your complexion's radiance and instantly diminish signs of fatigue, apply our favourite product: the Beauty Flash Balm. A real beauty booster, this balm soothes and hydrates the skin thanks to its formula rich in olive leaf and rice extract. It restores the skin's radiance and brightens your make-up. A real must-have! Apply a thin layer to the face and neck. Do not massage in. Apply make-up immediately.
Beauty Flash Balm
€40.00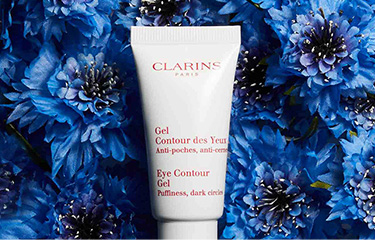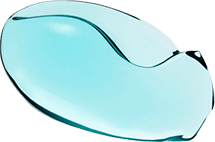 Expert advice
Before applying any eye make-up, hide any signs of fatigue using an eye cream for dark circles and puffiness to rest, tone and brighten your eyes.
How to get a flawless complexion
For flawless make-up you first have to perfect your complexion! Even out, minimise, brighten. These are our three tips. We'll reveal our beauty secrets to achieving a flawless complexion, take your pick according to your skin type and needs. We're not all the same but we all strive for perfection!
1

Prep your skin
To prep your skin for make-up application while still letting it breathe, use the SOS Primer. This range offers impeccable and long-lasting colour correction, adapted to the needs of each and every complexion. We love its fresh texture and "blur" effect. Its pigment combinations correct, brighten and instantly adorn your skin with delicately warm radiance.
SOS Primer
€31.00
2

Add a dark circle treatment
When it comes to the eye contour area, how do you keep your eyes looking fresh from morning to night? Everlasting Concealer is the made-to-measure dark circle treatment. The liquid formula melts into the skin, and revitalises and smooths the eye contour area. It is tinted to mask the colour of dark circles, which restores the skin's natural tone.
Everlasting Concealer
€29.00
3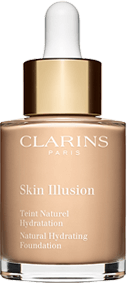 Applying your foundation
Recommended for that "nude skin" feeling and perfect hydration, the Skin Illusion foundation instantly accentuates and evens out the complexion. Liquid like a serum, its pigments offer a highly natural, even finish, giving a "barely there" feel. Clarins anti-pollution complex helps protect skin from environmental damage. Your skin will have an instant burst of freshness, revealing your natural and radiant complexion. Ready to go! There's one more thing...
Skin Illusion SPF15
€38.50
4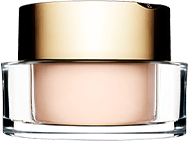 Apply your powder
Don't forget to apply our magic product! A little of our Mineral Loose Powder on the T‑zone. Your forehead, nose and chin are instantly mattified with long-lasting wear. Your complexion is brightened. Our application tips: Use a brush to apply a light layer of the powder onto your face and neck. Its ultra-fine, weightless and mineral texture guarantees radiance and a translucent, velvety finish. This powder is also the secret to holding your make-up! Another one of our little tips.
Mineral Loose Powder
€36.00
5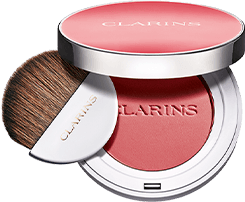 The final touch for a pretty complexion
A little Joli Blush for a wash of colour across your cheekbones, resulting in an instant healthy glow. A fresh and pink shade. The most famous long-lasting blush to make you feel like a star! Its "tint" pigments, rich in colours, give your cheeks a glow. Its cheeky pink shades stay intense all night long. Its airy, fine, soft and lightweight texture allows your skin to breath, giving it a healthy look. Don't be afraid to add a little more, it's going to be a long night! And you're looking fabulous...
Joli Blush
€33.00
How to get stunning eyes
Try eye contact!
Try applying make-up to your eyelids. Try bolder shades that are golden or pearly. Play around with iridescent eyeshadows. The Sparkle Shadow adds a shimmer, satiny or matte touch to your eyes. The Iridescent Shadow flatters your eyelids with a veil of shimmer during the day and adds dramatic colour to stylised make-up looks for evening. SEE MORE Apply with the fingers. Your eyes light up with a thousand sparkles in the blink of an eye. SEE LESS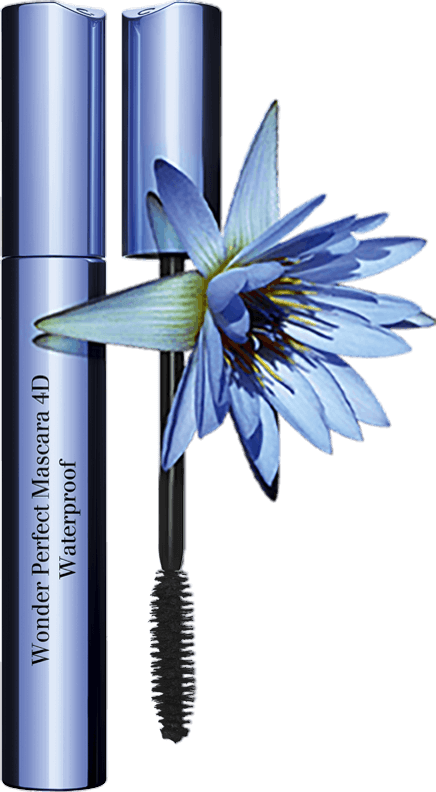 Blue lotus
Infinitely intensify your eyes!
Discover our beautiful range of mascaras, to open up your eyes all night long. Perfectly shaping your lashes. Giving your eyes an enchanting elegance. The Wonder Perfect 4D Mascara is the perfect partner for any night out. SEE MORE Your lashes will boast extreme length, astounding volume, knockout curves and perfect wear. Leaving you feeling like Wonder Woman! SEE LESS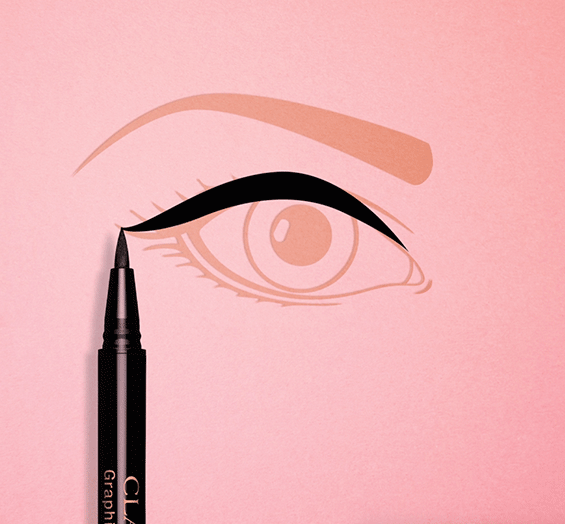 Accentuate your eyes
Let your personality shine through by defining your eyes using the Graphik Ink Liner. Cat eyes, smoky eyes or doe eyes, this new graphic liner, with its ultra-intense black colour, produces perfectly precise lines. It follows the eye contours curves ensuring extreme precision, a clean line and a deep black and even colour. Its pure "carbon black" pigments absorb the light and intensify the colour. SEE MORE Its felt tip allows you to try out any lines, even the most bold. It is impeccably long-lasting and doesn't smudge. Your eyes are perfect. Apply to the upper lid for a classic look, and line the lower lid for added drama on those special evenings. SEE LESS

Graphik Ink Eyeliner
€27.00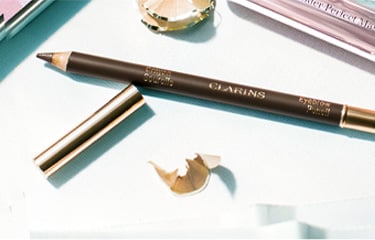 Expert advice
The last tool to master your eye make-up is the eyebrow pencil. Shape, tame and define the shape of your eyebrows with our High Definition Eyebrow Pencil. Your powers of seduction will be irresistible after just one glance!
How to have a brightly coloured lip
For an evening look, allow yourself to test more bold and brightly coloured shades than you would wear during the day. A bright red, a captivating pink. A little bit of lip liner will accentuate your lip contour. Whether following the style of the event, or the evening's vibes, express yourself and your personality by drawing inspiration from our beautiful colour pallete! SEE MORE Our stunning Clarins lipsticks will make your lips irresistibly sensual. And their long wear lets you stay out all night! SEE LESS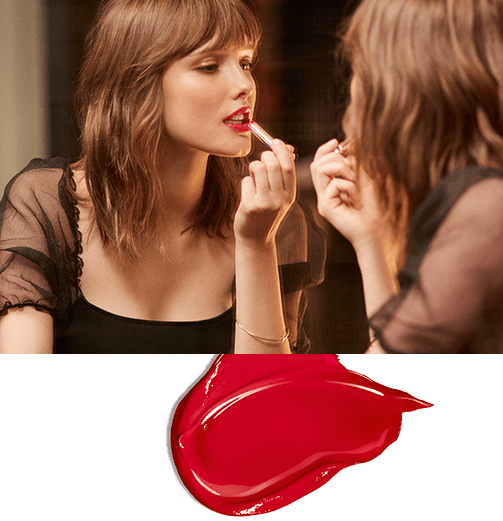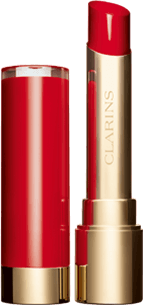 Joli Rouge Lip Lacquer
Joli Rouge Lip Lacquer turns heads with its vinyl lacquer finish. Its intense coloured balm offers the ultra-shine of a lacquer with the comfort of a balm. SEE MORE Nourishing and comforting your lips, while its vinyl colour sets the dance floor alight with its intense pigments! You're ready to shine! SEE LESS
Joli Rouge Lip Lacquer
€27.00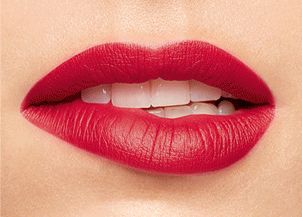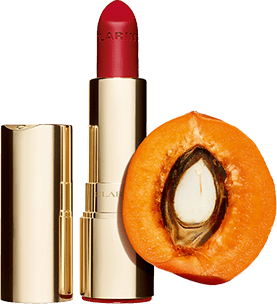 Apricot
Joli Rouge Velvet
For those who prefer matte colours, Clarins has reinterpreted its iconic lipstick with a matte version. Joli Rouge Velvet drapes your lips in a velvety and voluptuous finish. SEE MORE Its light, creamy and velvety texture is deliciously hydrating, leaving your lips lusciously soft. Your smile brightens with an intense and matte colour. You'll fall for it instantly! SEE LESS
Joli Rouge Velvet
€27.00
Lip Perfector
Before choosing a shiny or matte look, perfect your lips with our iconic Lip Perfector. SEE MORE A powdered matte version or one exquisitely adorned with 3D shimmer that smooths and plumps your lips. Then apply your favourite lipstick. Looking dreamy! SEE LESS
Velvet Lip Perfector
€24.00
Water Lip Stain
For a natural matte finish with an ultra-sensorial touch of glamour, Clarins is introducing its new generation of lip make-up. Bursting with botanical active ingredients, the Water Lip Stain adds colour to your lips with invisible ink. SEE MORE Visibly nude, it's as if your lips are tattooed with colour. An irresistible liquid gel with tangy and creamy colours that are customisable and withstand even the most passionate kisses! SEE LESS
Water Lip Stain
€24.00
Testing your evening look
Would you like to test our Clarins products online?
Trial your look now with our virtual tool to prepare you for your night out.
Some last tips before heading out?
One of our tips for turning heads everywhere? Feel free to mix, match, layer and blend your evening make-up using a brush you get the effect you're looking for. You're about to go out, is your make-up perfected? You look great!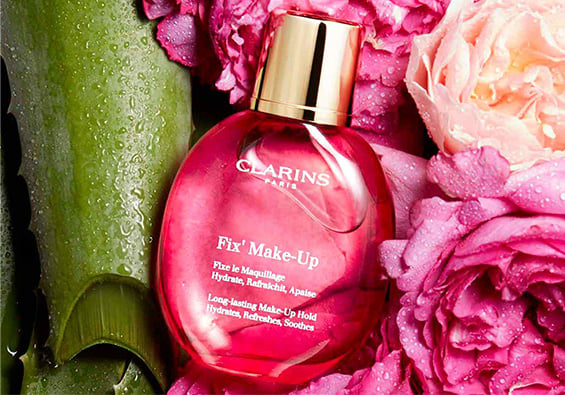 The ultimate beauty advice from our make-up experts
Take a few seconds to try our ultimate beauty technique from our make-up specialist. Fix your make-up with a spritz of Fix' Make-Up fine mist. Your shadow stays put, the colour doesn't fade, and your lashes look lively for hours. SEE MORE Enjoy a boost of natural hydration thanks to its aloe vera extracts, grapefruit scent and organic rose water that delicately invigorates your skin. A spray before heading out and the world's your oyster! Use it infinitely, at all times! SEE LESS