Protecting your skin in the sun
Looking for the perfect sunscreen to take you through the summer and beyond?
Clarins has all you need to take care of your skin in the sun, for a healthy looking and glowing complexion before, during and after spending time in the sun.
From UV rays to pollution and sun damage, it's essential to protect your skin from the sun. Whether you're looking to protect your skin day-to-day, protect your body during summer vacation or prolong your tan, Clarins' expert range of plant-powered sun care products guarantee a gorgeous glow year round.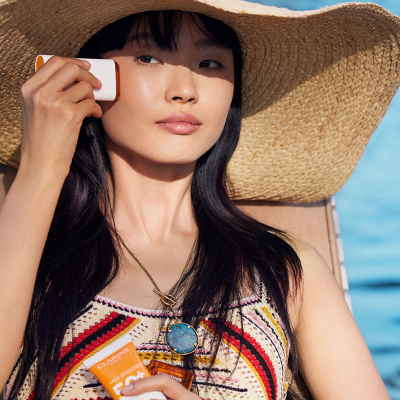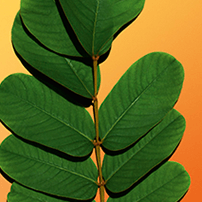 Senna
Face
Sun Care for the face
Whether you're heading to the beach, the pool, or just outdoors to catch some rays in the summer months, Clarins has your sun care covered.
Discover our range of plant-powered sun protection products, in gel, cream and spray format. For optimal protection, remember to reapply your sun protection every two hours, opting for minimum SPF30.
Discover the range
SELECTION
did you know?
Dry skin types should choose a cream or lotion enriched with hydrating ingredients, while oily or acne-prone skin should choose a gel or spray formula that mattifies skin in the sun.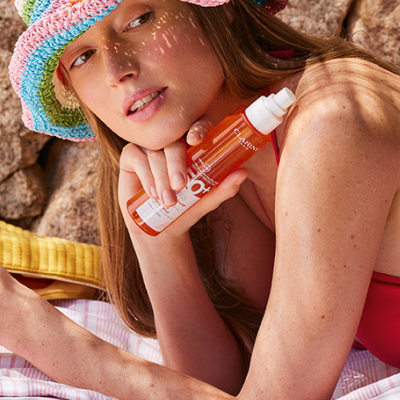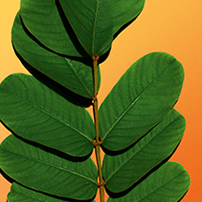 Senna
BODY
Sun Care for the body
From nourishing creams and lotions to refreshing spray and gel formats, Clarins offers a range of sunscreens and sun protection for all the family. From SPF 30 to SPF 50, discover our range of high-performance sun care, enriched with the most effective plant-based ingredients.
For the body, make sure to choose a sunscreen with minimum SPF 30 for the first few days in the summer sun, and remember to reapply every two hours, opting for a waterproof formula for days at the beach or at the pool.
Discover the range
SELECTION
did you know?
If you love spending time in the sea or exercising on the beach, Clarins' range of sun care products are waterproof and perspiration resistant - perfect for breaking a sweat!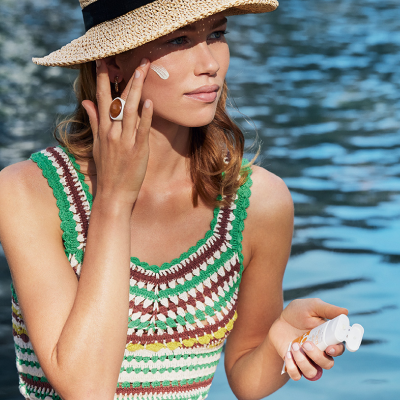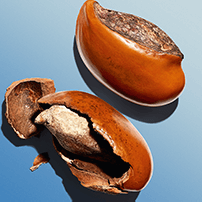 Shea Butter
AFTER SUN
After Sun & Body Care
When it comes to staying safe in the sun, it's important to protect your skin both before and after exposure to the elements. After a long day at the beach or in the city, remember to keep your skin cool and hydrated after the sun goes down for a complexion that glows inside and out.
From refreshing gel creams and scrubs for the body to intense recovery masks, stay protected even after the last rays have gone with Clarins' soothing range of after sun products, for healthy skin in the sun and shade.
Discover the range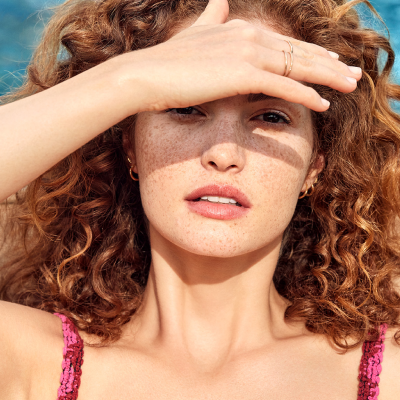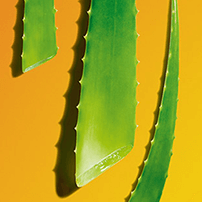 Aloe vera
ALL YEAR LONG
Tanning
Enjoying a tan all the time is possible, even before and after your summer escape. Get a golden glow 365 days a year with Clarins' collection of skin saviors for face and body, for a deliciously bronzed complexion from autumn to spring.
Discover Clarins' collection of self tanners for face and body for a gradual, even tan all year round, while taking care of your skin from beach to city. For a flawless tan, remember to exfoliate your skin before applying your self tanner for an even, natural glow.
Discover the range
3 steps to protected skin
1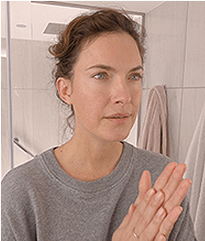 3 seconds
Warm
Take a small dab of cream. Warm it in your hands to bring in up to the temperature of your skin and help it take effect immediately.
2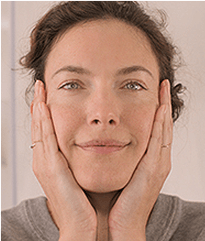 8 seconds
Apply
Use the natural weight of your hands to distribute the product evenly on your neck and décoletté.
3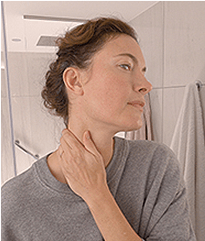 16 seconds
Apply Pressure
Use the pressure draining method to stimulate circulation, bring radiance back to your complexion and maintain firm skin. 3 times on the cheeks, 3 times on the forehead, 5 times on the neck and décoletté.
Find your nearest spa or salon
Any questions?
Our experts answer you
How to protect your skin in the sun?
Protecting your skin from the sun's rays is essential in order to prevent wrinkles, dark spots and sun damage. It's recommended to use at least SPF30, drink plenty of water, and stay out of the sun from 11am-3pm, when the sun is at its height.
It's important to protect your face from the sun on both cloudy and sunny days. Even when the weather is overcast, rays from the sun can still damage the skin. On a daily basis, opt for a day cream with built-in SPF, and upgrade to a fluid sunscreen or gel sunscreen for the summer months.
For the body, it's recommended to choose a waterproof formula when at the beach or pool. Opting for a cooling gel or cream formula will help refresh the skin in summer heat. Remember to reapply your sunscreen every two hours for maximum protection. Last but not least, remember to apply after sun care following exposure to the sun's rays to minimise skin damage.
How to choose a sunscreen?
Sunscreens exist in several different textures. The most common for the face include gel, cream, stick and spray formats, as well as tinted moisturisers enriched with SPF. Sun care for the body is often a gel or cream format. Make sure to choose a formula that's water resistant for protection that stays put at the beach or at the pool. For any questions about how to choose your sunscreen, visit your nearest Clarins Boutique or Clarins stockist.
How to choose an SPF?
Contrary to popular belief, a sunscreen's SPF (sun protection factor) doesn't indicate how long your skin will be protected for. Instead, the SPF indicates the level of protection from the sun's UVB rays. When choosing an SPF, the higher the number, the less exposed your skin will be to UVB rays. Whatever SPF you choose, remember to apply sunscreen every two hours for maximum protection, and opt for a broad-spectrum sunscreen to be protected from both UVA and UVB rays.
How often to apply sun protection?
Experts recommend reapplying sun protection every two hours to ensure continued protection. If you're at the beach or the pool, reapply every time you come out of the water, unless your sunscreen is a waterproof formula.
What does broad protection sunscreen mean?
The SPF indicated on traditional sunscreen protects skin from UVB rays only. Unlike classic sun protection, broad protection sunscreen protects from both UVA and UVB rays.
What is the difference between UVA and UVB rays?
The sun emits two types of rays that can damage skin: UVA rays and UVB rays. UVB rays make up just 5% of the sun's rays, penetrating the surface of the skin. UVA rays make up 95% of the sun's rays, penetrating deeper than UVB rays. UVA rays are responsible for tanning and, long-term, sun spots and wrinkles, as well as combining with UVB rays to damage cells, ultimately increasing the risk of skin cancer.
How long to keep a bottle of sunscreen?
Once opened, your sunscreen should be safe to use for 12 to 18 months. Check the expiry date on your bottle of sunscreen before using to make sure its ingredients are still active. Store your sunscreen in a cool, dark place away from direct sunlight, ensuring that the lid is firmly closed.
How to apply self tanner?
For a flawless tan, begin by exfoliating with a body scrub to remove dead skin cells for an even surface. When applying self-tanner, use long, even strokes, paying particular attention to joints such as the elbows and the knees. Avoid applying perfume or body lotion just before application - and remember to blend!

Clarins:
Committed to protecting the oceans
Clarins is passionate about responsible beauty that takes care of the planet.
Our suncare range has been designed with the environment in mind, from recycled plastic packaging and paper sourced from sustainable forests..
Find out more about Clarins' commitment to protecting the planet, including the Plastic Odyssey challenge.
Find out more